philosophy
A movement beyond fragrance
philosophy founder, Cristina Carlino, believes love is contagious. So, with their new fragrance, unconditional love, she wanted to emotionally grab the audience with meaningful ways to share love that would expand her customer base.
Sustaining amazing growth
philosophy is the fastest growing skincare brand in the United States. In this crowded category, a new fragrance brand must be much more than a captivating olfactory experience. Square360 created exactly that for unconditional love.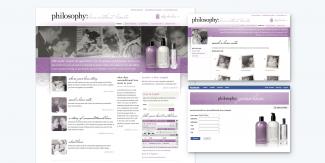 Everyone loves a love story. Square360 embraced this truth with interactive experiences devoted to the numerous expressions of "love": sharing love stories, love songs, thoughts by love experts and a Facebook mini-application. Our goal was to create an infectious atmosphere of love. Users could even "give love" with a free product sample for loved ones (or themselves).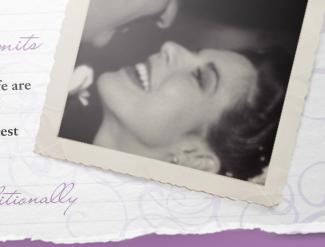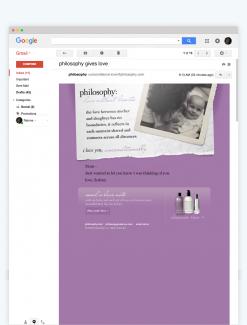 Love went viral. The campaign generated enthusiastic interest among the target audience. Ten thousand free samples were sent out, and hundreds of brand ambassadors helped spread the good news. As a result, some 1,500 individual love stories were shared among the unconditional love community.